Our paper products are priced very competitively. Each of these promotional products feature high quality paper and your design will be printed onto each sheet of paper in the pad or sticky note, ensuring your logo and contact details get great exposure on your clients desks.
Desk-Mate Pads
Our range of high quality Desk-Mate notepads are ideal for getting a brand seen on every page! The Desk-Mate pad is ideal for carrying calendars, weekly planners and other useful information, including your contact details – of course! The pad contains 50 sheets of white 80gsm paper, glued to a standard backboard.
Can be printed up to full colour
Minimum Order Quantity: 100
Available in A2, A3, A4, A5, A6, A7 & 1/3 A4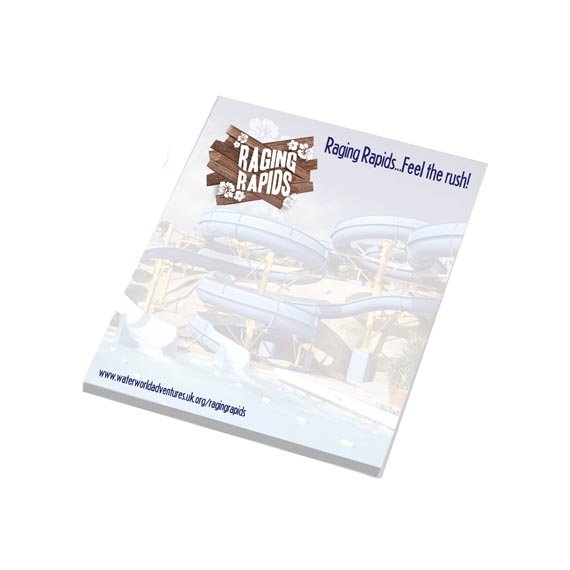 Sticky Note Pads
Our sticky notes are a real promotional favourite, available in a range of colours and sizes.This rectangular shaped pad contains 50 sheets of self-adhesive notes, glued to a backing sheet. Can be printed up to full colour.
Minimum Order Quantity: 100
Available in White, Pastel Yellow, Pastel Green, Pastel Pink, Pastel Blue
Note 1 100 x 150mm, Note 2 – 125 x 75mm, Note 3 – 105 x 75mm, Note 4 – 75 x 75mm, Note 5 – 70 x 75mm, Note 6 – 52 x 75mm